Send to a friend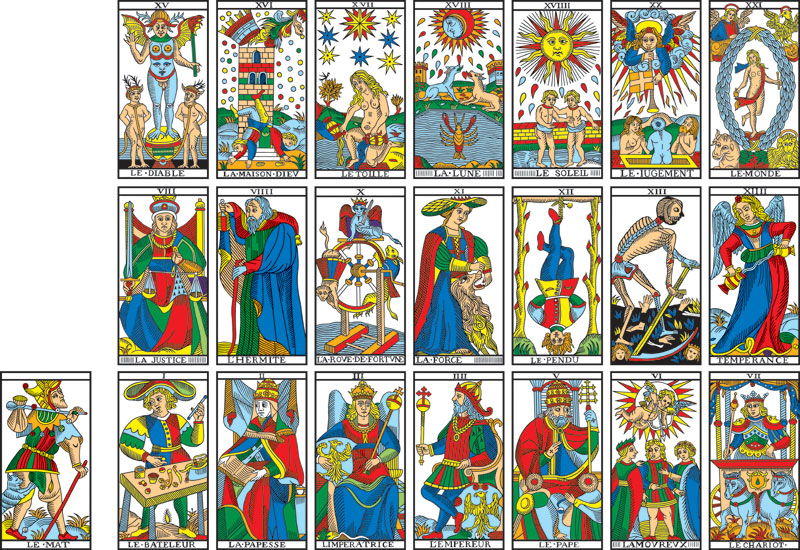 The unified whole created by the Triple Septenaire of the Major Arcana, in combination with the structure of the Secret Codes of the Tarot (or the Camoin Codes) discovered by Philippe Camoin, constitutes what is called the Camoin 3x7 Diagram.
Copyright © Philippe Camoin
The Camoin Laws, the Camoin Codes, the Camoin 3x7 diagram, as well as the Philippe Camoin Reading Method have been protected by copyright since the years 1997 to 2000.
PHILIPPE CAMOIN'S OFFICIAL SITE
Copyright © Philippe CAMOIN 1997-2014 All Rights Reserved
This site uses the cards of the Marseilles Tarot rebuilt by Philippe Camoin and Alexandre Jodorowsky.
Copyright of Camoin-Jodorowsky Tarot cards © Philippe Camoin & Alejandro Jodorowsky 1997 All Rights Reserved
All of these pages and their contents (text, images, sounds, animations and all other forms of media) are protected by French and International Law under authorship rights and intellectual property. All reprodution is prohibited without the permission of the author. Any legal or physical entities infringing on these rights will expose themselves to legal charges. The images used in these pages are electronically marked.
Contact Webmaster